Submit a Testimonial
Would you like to share your Asteeza experience with the world? Well now you can! Click below and add your testimonial to the ones listed on Asteeza.com!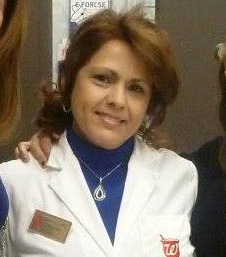 As a pharmacist, it's my duty to enhance patient care. I can say with confidence that Asteeza has helped many people who I have suggested it to. I will continue to recommend it as an excellent over the counter topical.
M. Lopez - Pharmacist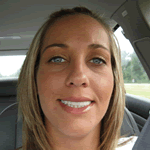 I would like to thank your team of chemists and yourself for being a part of the intensive research.I have RA, bulging discs,herniated discs, and neck problems. After using Asteeza the inflammation in my joints went from 10- 1 to none. This product... changed my life. I would recommend this product to those who suffer from any of the above symptoms that are listed which you will find tremendous relief that you just couldn't think possible. After trying everything with no hope, finally ASTEEZA WORKED FOR ME!! ...and will work for you. Try it you have nothing to lose except pain.
Melissa Trznadel - Spring Hill , FL.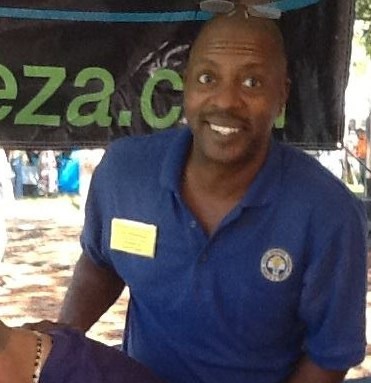 I have been a therapist for many years and tend to be a skeptic when it comes to so called "relief topicals". I reluctantly tried Asteeza and I must admit that I was floored by the results. It was unlike any the other topical ointment I had ever used. It truly delivered as promised. I now use Asteeza myself and suggest it to my clients. I can say that Asteeza made a believer out of non believer!
J.Williamson - Lic. Massage Therapist-Ultimate Bodywork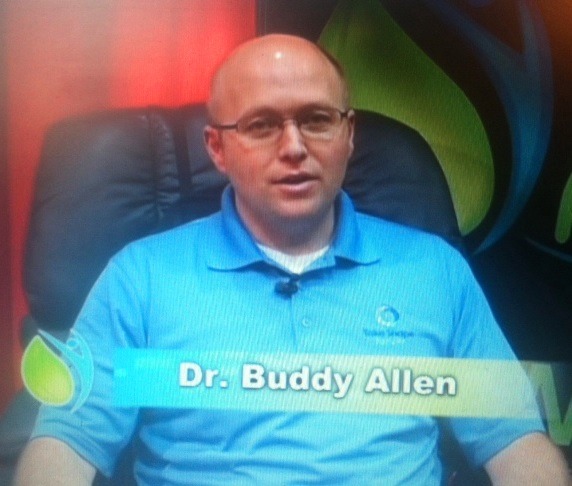 I have used all types of products, and nothing worked to relieve my own tendonitis like Asteeza did. It was fast acting. I was impressed. I recommend it to any athlete who has muscle strains/sprains and wants to stay on top of their game.
Dr. B. Allen, - Chiropractor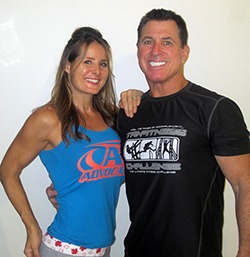 I have been in the Fitness Industry for forty years and I am careful when I recommend supplements or any product. Three years ago, my wife Bernadette and I started using Asteeza for aches and pains due to high impact workouts in addition to us being a few years older. Both of us have overused shoulders (mine being a torn rotator cuff). The results have been super positive for both of us! Bernadette went on to win the 2013 Tri-Fitness Sunshine State Challenge which includes a 160 yard obstacle course, 230 yard extreme True Grit Challenge, box jumps, shuttle run and bench press (adding shoulder strain). Asteeza has been a part of her "warmup program." I have been using it on my shoulders, lower back and knees (operated on 4 times). For the last 3 years, I have recommended Asteeza to hundreds of Tri-Fitness athletes and my daughters and niece have passed on my recommendation to the gymnastic and tennis world in which they coach. Thank you Asteeza for keeping it NATURAL!
B &B Rosen - President of Tri Fitness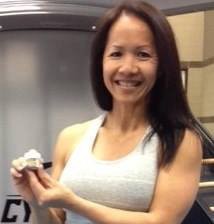 As a Master Tri-Fit athlete, I've experienced training injuries and Asteeza seems to "hit the spot" to help me feel better, allowing me to train harder for the next competition. Thank you Coach Al Rosen for introducing me to this product !
M .Zumwalt, MD Orthopaedic Surgery/Sports Medicine Specialist

I use Asteeza on my clients because they rely on me to help them feel better. Once I apply Asteeza on them, within a few minutes they realize their pain has either completely gone away or they are in a whole lot less pain. Asteeza doesn't have a cold or burning sensation and it smells nice. I also like that it goes a long way which makes it affordable. Personally, I use it on myself and my wife and recommend it to others.
Nelson Cacciatore- Lic. Massage Therapist- Ultimate Bodywork-owner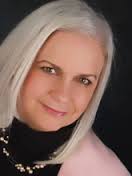 As a physical therapist, I am very familiar with pain treatment & inflammation with my patients. During recovery from surgery of a fractured patella, severe pain would awaken me at night. No drug, taping or intervention helped until I found Asteeza. Asteeza significantly reduced my pain to allow me to sleep. I've shared Asteeza with my PT colleagues who have had similar results for themselves & their patients. I strongly recommend it !
Mariann Sisco - PT-CST-D, world renowned author & industry expert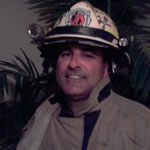 I am a firefighter and a softball coach. I have to be athletic and active. I recently injured my ankle and could not afford for it to interrupt my busy schedule. I was recommended Asteeza. Sure enough about 15 minutes after rubbing it in, I started to feel better and was walking without pain. I will use it again and again.
Kevin R. - Coach/FireFighter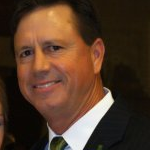 I have been in construction for over 30 years and I have overworked my body. As a result, my knees are shot. I feel sharp pains that make it hard to work through a day. Asteeza provides me relief and the ability to work without a burning feeling. Asteeza works and it LASTS ALL DAY!
Jimmy C - Construction.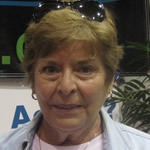 I need a double knee replacement and as a result I constantly ache and suffer sharp pains. I immediately felt comfort when I applied Asteeza. Today I was able to walk over 6 hours straight without pain ! I recommend Asteeza !
Marge D - Hospice Volunteer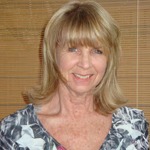 I recommend Asteeza because I used it myself to relieve excruciating pain on a broken wrist. Asteeza made my injury tolerable and let me return to work quicker than I thought. I also use it on my clients & they love that they don't feel the coolness or warmth that other products have. It lasts a lot longer and relieves their pain which is what we all want!! It smells good also! No allergic reactions reported either. Thanks for this great product !
K. Hughes - Lic. Massage Therapist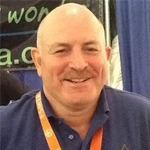 Asteeza has the perfect glide and gives me amazing control for deep tissue work. Doesn't clump and goes a long way.. It also works well even on hairy people.
R. Hoffman - Hands on Health & Healing, Owner – Structural Energy Therapy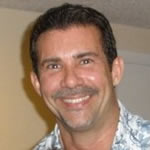 I recently hurt my back. As an active person and ex- athlete, I have put my body through a lot of stress and experience occasional aches. I recently rubbed on Asteeza and felt instant mobility and flexibility in my back. My pain subsided. I recommend it to all athletes and active people !
A. Cenal - Hit Master Graphics-owner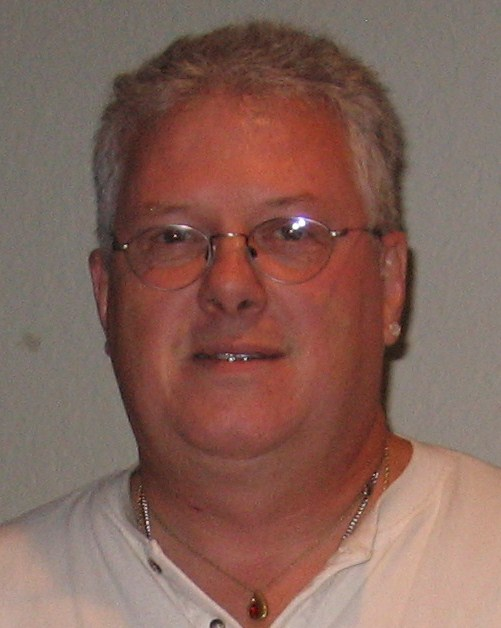 I have been using Asteeza for my arthritis and it has been great. I've tried other products and some have worked but Asteeza worked the best and faster. I have tried this on my clients and they love it. One client tried Asteeza on a problem knee after trying multiple products with no success. After the 1st application, she woke up without pain that lasted throughout the day. This is a superb product that I highly recommend to anyone that has arthritis or any kind of joint and muscle pain. Thank You Asteeza for making me and my clients feel better !
B. Gonseth - LMT Peace Therapeutic Massage owner and President of N. FL.FSMTA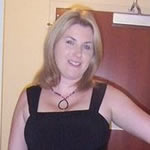 Asteeza stands out over the rest… hands down the best product I have used to alleviate my aches. I travel a lot and work long hours. I am a skeptic and choose to treat my body naturally. Asteeza is incredible ! It goes to work instantly and lasts the entire day ! The best thing is that is NATURAL and affordable ! Thanks!
T.Roberts. - Sales Manager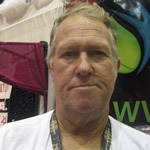 Asteeza relieves the arthritis pain in my hands which is crucial in my landscaping work. I also have a pinched nerve in my neck. The fast long lasting relief Asteeza provides allows me to continue to work and make it thought out the day pain free.
John T, - Landscapist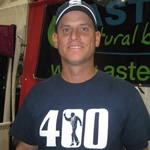 I suffer from arthritis. I was impressed how fast Asteeza went to work to alleviate my pain. Literally in less than 10 minutes I felt 100% better. I can't tell you how important this is for my line of work.
Mark H. - Cable Splicer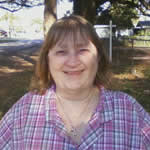 I have arthritis in my ankles and that makes standing incredibly painful. I work in a pharmacy and am on my feet all day. I use Asteeza when I get up and it takes me through a pain free day ! Asteeza has has been a true blessing to me !
Kathy M. - Dept. Manager.
As a supervisor of a housekeeping company it is crucial to have mobility and flexibility in my hands. Unfortunately, due to arthritis pain, my work is sometime unbearable. I applied Asteeza and for the first time in a very long time I felt relief from the soreness and stiffness I had been feeling. WOW!
Charlott R. - Housekeeping Co.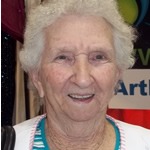 I suffer from severe arthritis pain due to surgery on a broken wrist. I have tried numerous products through the years and Asteeza is the only product that has provided me instant and lasting comfort. I no longer feel pain day and night like before.
Edith C. - Retired Farmer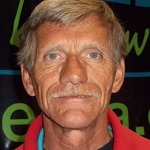 As a machine operator I recently injured my arm and could not lift it. I was desperate to try anything and was fortunate to find Asteeza. The moment I rubbed on Asteeza I felt relief and was able to raise my arms. This happened in seconds... literally ! Totally Incredible !!
Hank P. - Machine Operator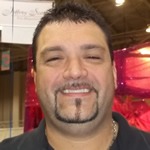 I was involved in an accident and underwent various surgeries and had to have titanium placed in my ankle. As a musician, I am on my feet all the time. Recently, after a long day, my ankle was swollen and in severe pain. I decided to rub Asteeza on it and after about 15 minutes I started to feel a significant reduction in pain. I continued to apply it the next day and saw the swelling continue to decrease along with the pain. I was in complete awe. No product I've ever used has been able to provide this for me. Asteeza is now part of my road crew !
Tom B, - Musician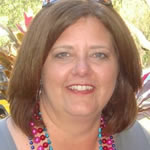 I recently twisted my back somehow and pulled a muscle. It was painful to move and get around. I rubbed Asteeza and it reduced the inflammation and went to work for me. I will never use anything else!
Jennifer B - Medical Office Administrator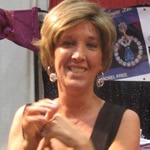 I travel a lot and am on my feet 10-12 hours a day. As a result, I get neck and back aches. Recently, I was introduced to Asteeza and couldn't believe how much it helped me get through my long days. It didn't tingle my skin nor produce a strong odor. It simply went to work ! The best thing is my 2 oz. bottle can go through security check at the airports so I can carry it with me at all times.
Yolanda. - Fine Jewelry Sales Rep.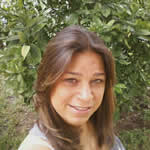 I get frequent headaches and will only use natural remedies. I rub Asteeza on my temples and it relieves my pain… naturally ! I also use Asteeza to help alleviate my carpal tunnel. It works... REALLY !
Anna V - Office Manager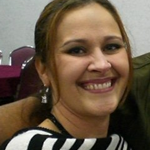 I am on the go working mom taking my children to practices and games every day. I always carry a bottle of Asteeza in my purse. You better be sure that someone in my family will be using it for quick relief fom sore muscles and aches!
Maggie P. - Medical Tech
I used to ache every single day. I have used EVERY product you can think of and nothing has ever worked like Asteeza. I don't know how it works but all I can say is it does. I finally can go through my day pain free. I cannot stress how much this product has helped me with my arthritis and other related aches. Try it !
Alex O - Mechanic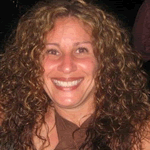 Asteeza is an awesome product !! It has done miracles for my back pain.
Christine Caballero - Tampa, FL.
*individual results may vary | Asteeza has not been approved by the Federal Food & Drug Administration. These statements have not been evaluated by the FDA